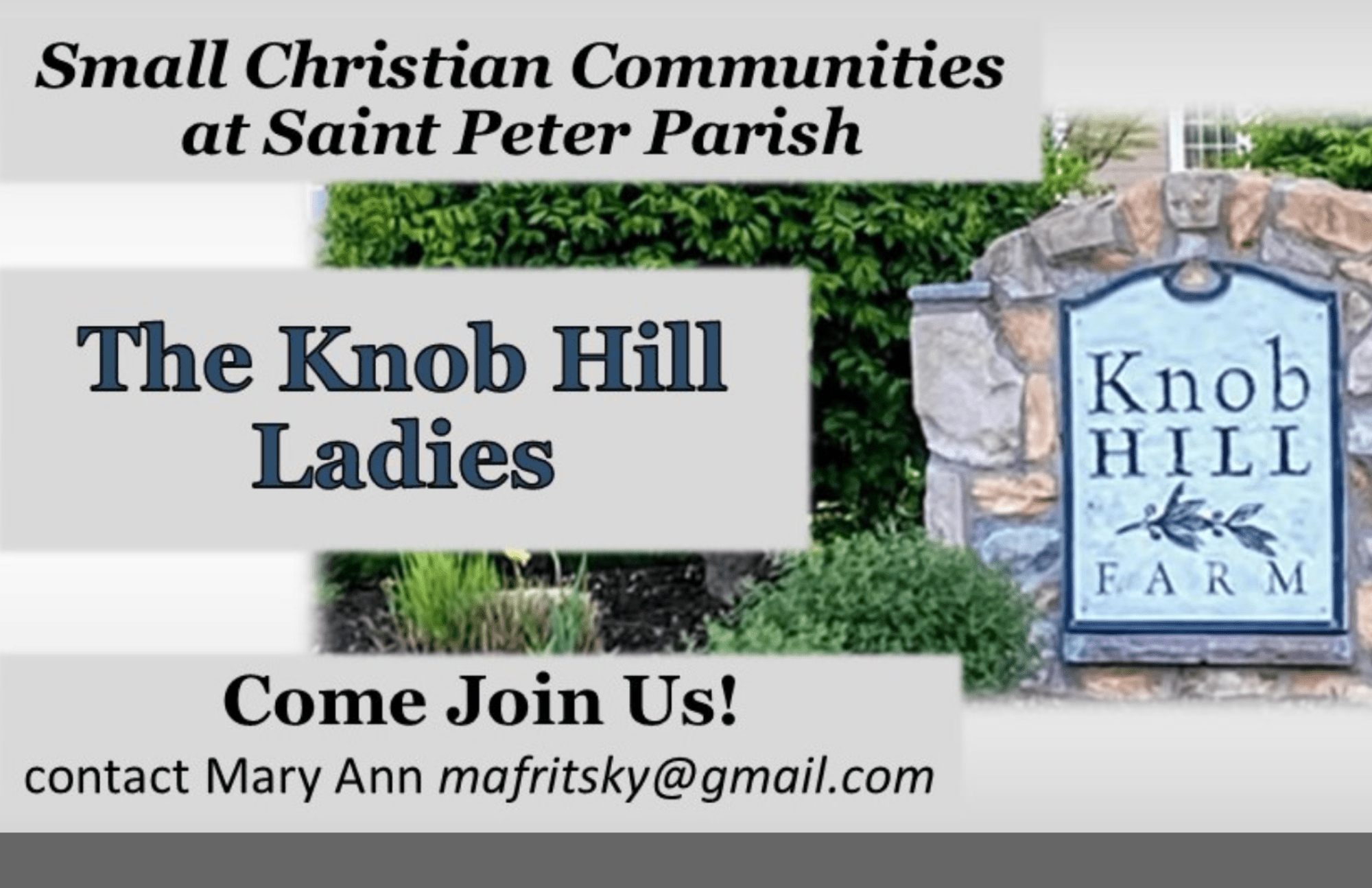 Located in the Knob Hill Farm area of Honey Brook Township, The Knob Hill Ladies host monthly small group faith-sharing meetings on the second Thursday of each month at 1:00 p.m., alternating between Carol's and Mary Ann's homes.
Mary Ann and Carol use the publication "Breaking Open the Word," and Sunday Scripture readings for the upcoming Sunday to contemplate God's Word, to encourage one another, and to live the faith by applying God's Word to everyday lives.
All ladies are welcome! Contact Mary Ann at mafritsky@gmail.com to learn more or to join The Knob Hill Ladies Small Christian Community at Saint Peter Parish.