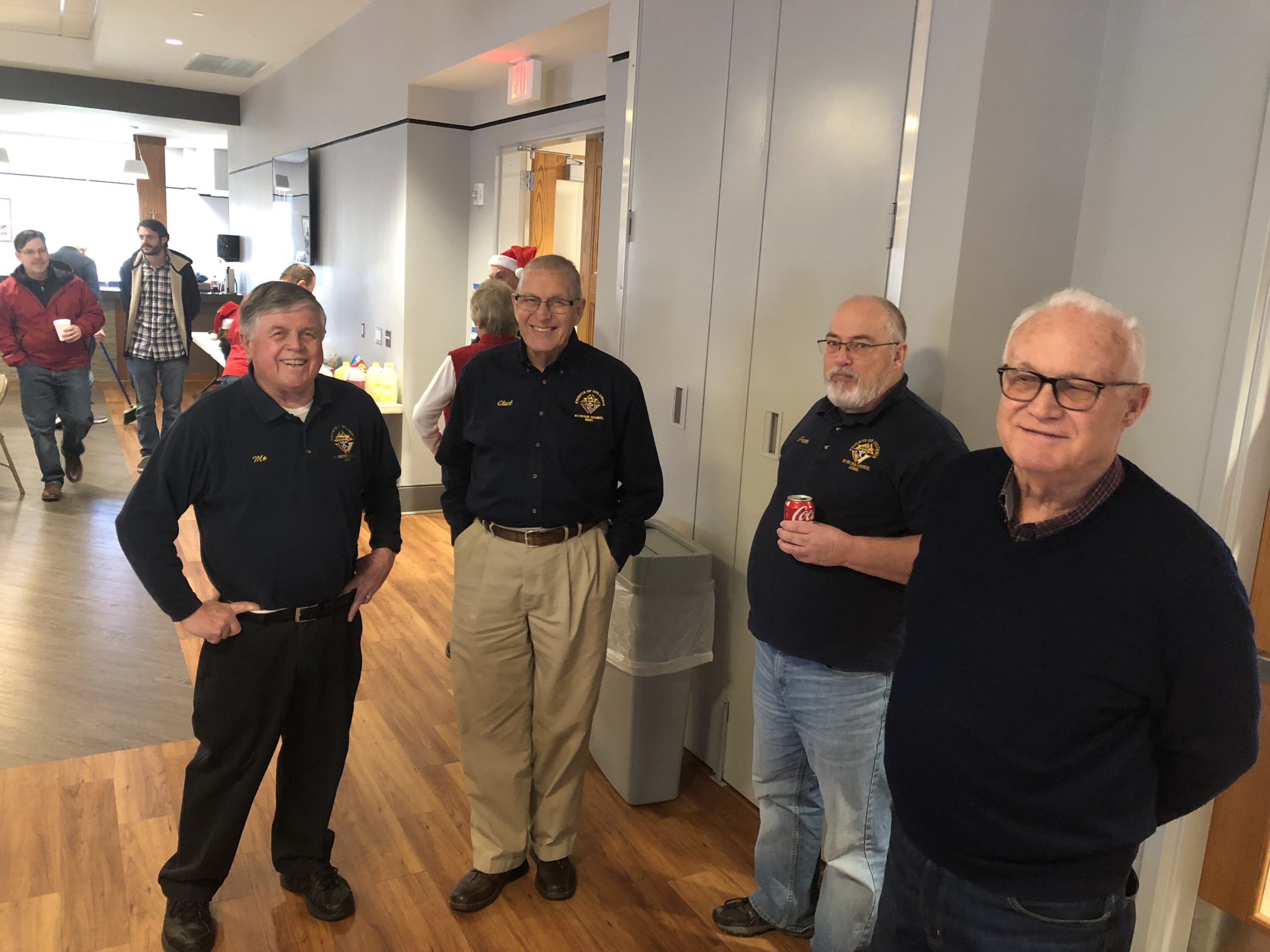 Our Mission:
We are a group of Catholic Gentlemen who believe in Charity, Unity and
Fraternity. Knights are committed to living our faith lives guided by these
principles and by supporting the poor, widows, and orphans and the many active
ministries at Saint Peter as well as our own initiatives and good works.
More information? Contact Dennis Hoxter, our Grand Knight: dennishoxterkofc@yahoo.com
---
Who are the Knights of Columbus?
The Knights are a fraternal organization founded in New Haven CT in March of
1882 by the Blessed Michael McGivney and a small group of parishioners as a mutual aid
society, to provide spiritual and financial assistance to widows and orphans in the event of the
untimely deaths of their husbands and fathers. Father McGivney was also known for his tireless
work in his parish. Today, the Knights membership exceeds 2 million and donates hundreds of
millions of dollars and millions of service hours to charitable causes annually.
Who are the beneficiaries of the Saint Peter Knights of Columbus Council?

What are some of the activities and events that the Knights are involved with?

Current Leadership
Grand Knight – Dennis Hoxter
Deputy Grand Knight – Michael Wirshup
Chaplain – Deacon Todd Smith
New Membership
Saint Peter's Council is continuously looking to expand its ministry. To do that we need Catholic
men to join our brotherhood. If you or anyone you know is interested in becoming a member
please email us at dennishoxterkofc@yahoo.com or simply look for the men with the KoC pins at any of the
St. Peter's Masses.