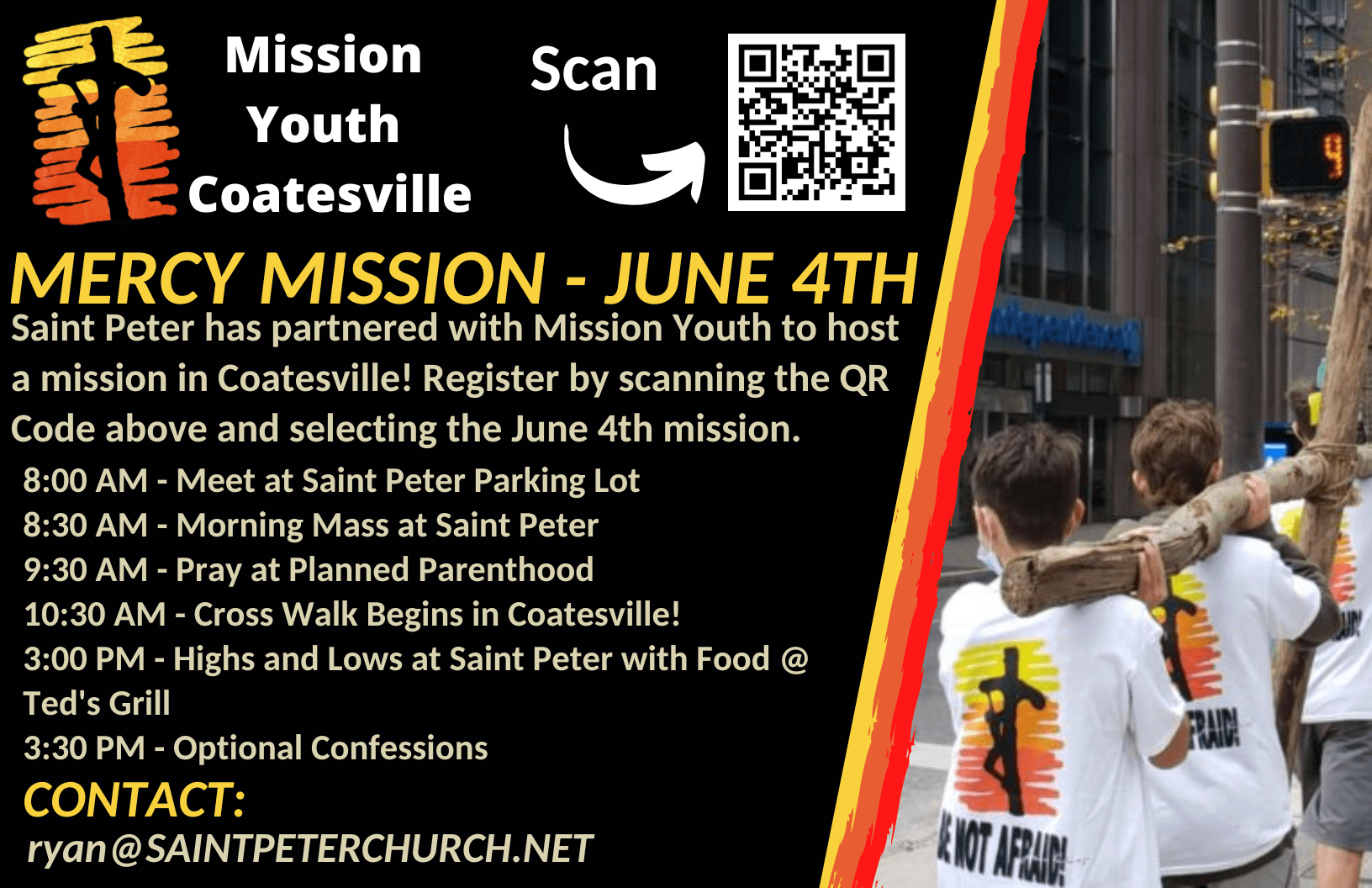 Contact: Ryan Morris – ryan@saintpeterchurch.net
Saint Peter has partnered with Mission Youth to host a mission in Coatesville! Register today and select the June 4th mission.
Schedule:
8:00 AM – Meet at Saint Peter Parking Lot
8:30 AM – Morning Mass at Saint Peter
9:30 AM – Pray at Planned Parenthood
10:30 AM – Cross Walk Begins in Coatesville!
3:00 PM – Highs and Lows at Saint Peter with Food @ Ted's Grill
3:30 PM – Optional Confessions